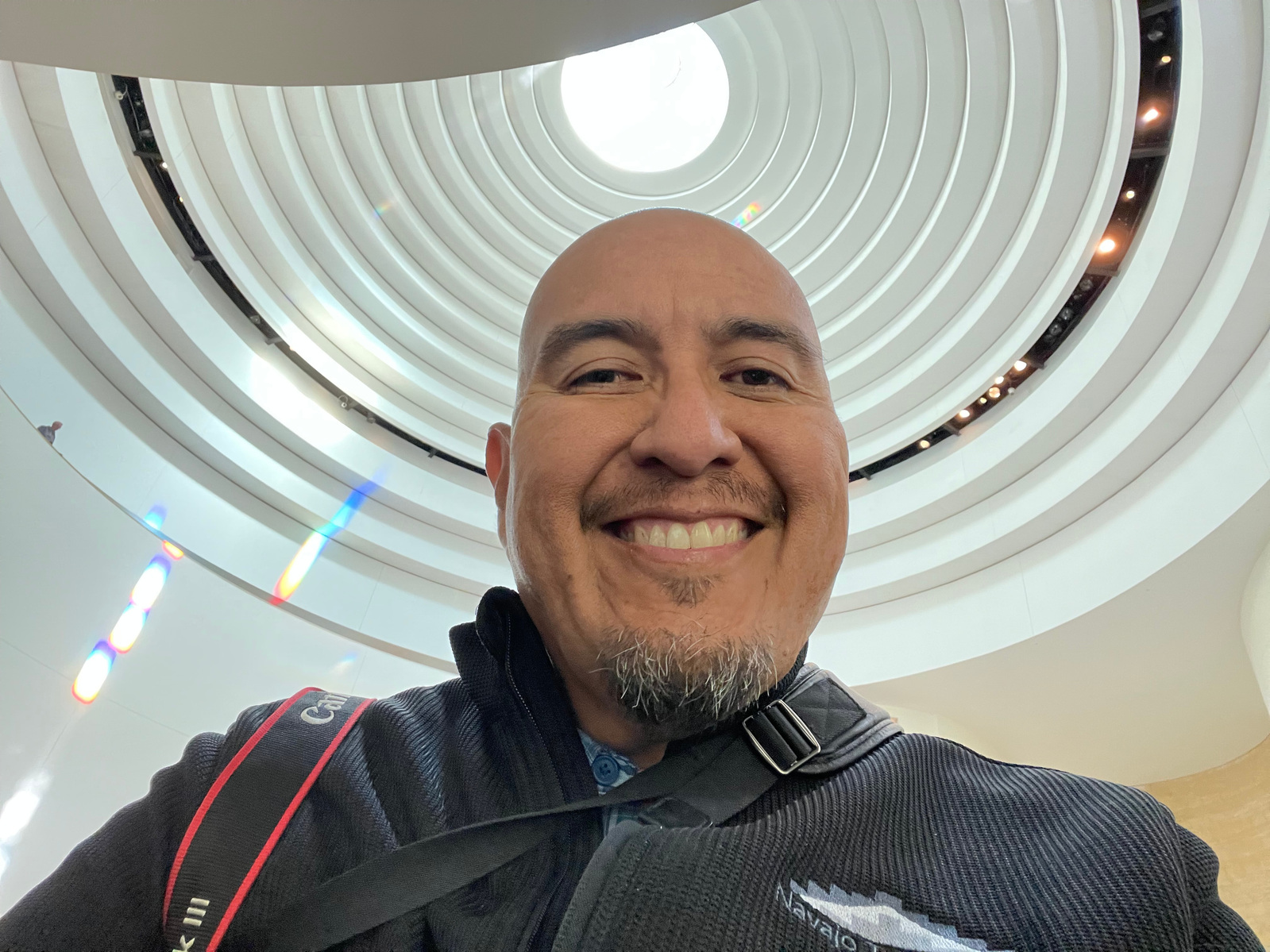 1.09.2023
So welcome to my newly developed website where for the first time I am posting my images to the large unknown depths of the cyberworld. I hope that you enjoy the images I am blessed to capture.
Photography has always been an interest of mine since my days of looking at old Edward Curtis and Ansel Adams as a child. I was amazed because their images were a timestamp in a portion of history that will never be seen like that again. Being Native American, I have always wondered what life was like pre-Columbus through pre-Reservation and pre-contemporary times. My imagination would run forever about what life was like, how the earth looked, how the rain smelled and so on. I wanted to capture images of my own that might one day serve as my time stamp of history. But my childhood romantic mind didn't understand that developing film costed money, so my ambitions of becoming capturing photos would have to wait until the digital age.
Other than the occasional roll of film or disposable camera, my real shot at photography began the American Indian Journalism Institute at the University of South Dakota one summer. The three week journalism boot camp allowed young Native writers and photographers a chance to develop their talents and grow toward the goal of becoming a journalist. Of the three weeks, at least one week was to see what natural talents each of had in either writing or photography. While I felt comfortable as a writer, my ambitions were to be a photographer.
Our instructor was a photographer from the Miami Herald. Carl Juste was of Jamaican decent and his teaching style reflected the raw emotions of his upbringing. His words were short and curt and many of us were pushed to edge to "create an image." We didn't take pictures, we created images and Carl made sure we knew that in the six days we worked for him. We shot everything from casual downtown scenes to working on photos for the newspaper we were destined to publish at the end of our three week course. My group had people who'd go on to become photographers at the Associated Press, or editors and writers for various papers across the country. Needless to say, my attempts at sealing a tract that would lead me to create images like Edward Curtis or even Carl Juste were futile to say the least. It was a humbling experience. For one of the very few times in my life, I couldn't overcome my inferior talents. I was a good writer, but photography wasn't something I was good at. I remember two images from that week. One, mine of a local weather man where I tried to use a mirror to capture a portrait style photo in a hotel lobby that was absolute crap. To this day, that image I created nearly 20 years ago still haunts me. Meanwhile, my classmate Jason went to the same downtown area, captured the same pin wheel flamingo that I captured. But his photo? It was so dynamic that most of us tried to figure out how he brought life to that plastic bird. His photo was better than anything I could imagine. So when my journalism career began, I was a writer.
I never stopped studying photography. My best practice came when I was photo editor of my college newspaper for a year. I grew leaps and bound and even won a couple of awards from the Oklahoma Collegiate Press Association. I learned about composition, f-stops, and other technicalities of photography. While I didn't land an internship that following summer, I retreated back to the University of South Dakota for year two of the three week journalism bootcamp. For sure I thought I was going to make headway as a photographer. But my writing skills outshines my ability to create images. Being I was a returning student, I got the opportunity to form my own series of articles. I wrote about poverty in Vermillion, South Dakota. My lede went something like, "Poverty is a seven letter word. That seven letter word can mean a lot. It can mean hot dogs with macaroni and cheese for dinner…" and so on. That series allowed me to determine my next journalistic jump to nearly any the western half of the United States, as a writer.
I went to the Tucson Daily Star. While my comrades earned degrees from well known J-schools like the University of Missouri, or Northwestern University, I hailed from a small regional university in southeastern Oklahoma, East Central University. I felt out of my league when I'd listen to the new hires talk about where they just graduated from. But really, in retrospect, I was just as good and belonged where I was. And my ambitions for photography continued as I worked with from the best photographers. Every single story, I wondered how the assigned photographer would illustrate my seemingly mundaned stories. Like the Iraqi-owned restaurant, or the van service for elders and such, these weren't obvious stories with opportunities to tell a story in a photo. Carl said that in that first week, your photo should tell the story without needing the story.
In my entire career as a journalist and in communications, that is the standard I have upheld myself to and how I've judged the work of others. Granted, I still am not a great photographer by any means, I have watched some of the best around me grow into artists, while some continue their journalistic ambitions. For me I took the long road to finally admit to myself in November in 2022, yes, I am a photographer. I might not produce award winning images, be sought after by magazines or even local people for portraits, but I am a photographer. My photos are with intent to create a timestamp of history.
Every moment in life is its own creation and blessing. My ambitions now are to recognize those moments that I want to savor for years from now. Whether it's my children, family and friends or that one cloud formation, I sincerely believe that every moment is it's own being that may never be like that again, ever. Time is precious and I'd reason, is the greatest resource we squander every day. We might not squander great quantities, but I know each of us are guilty of wishing we had moments to relive. My photos are exactly that, moments to be relived, or even better yet, images of moments that lead to the sincere appreciation of future moments.
In developing this website, I view hundreds of photos I've taken over the past few years and I can remember some of the moments to vividly and clearly. Just like how I wondered about Ed Curtis' subjects and their lives, I can do that with my own photos. But now my challenge is to relay that to you. The person who may not know what the air feels like at 12,000 feet elevation, or the distinct smell of desert rain in July, or whatever other experience imagery captures. I hope that as I begin or renew this ambition that my efforts create something profound in each viewer because when we recognize that profoundness of our being, we becoming stronger and better.